Protect yourself
Overexposure to ultraviolet (UV) radiation is the number one cause of skin cancer. That means knowing how to protect yourself from UV exposure is the best way to prevent skin cancer.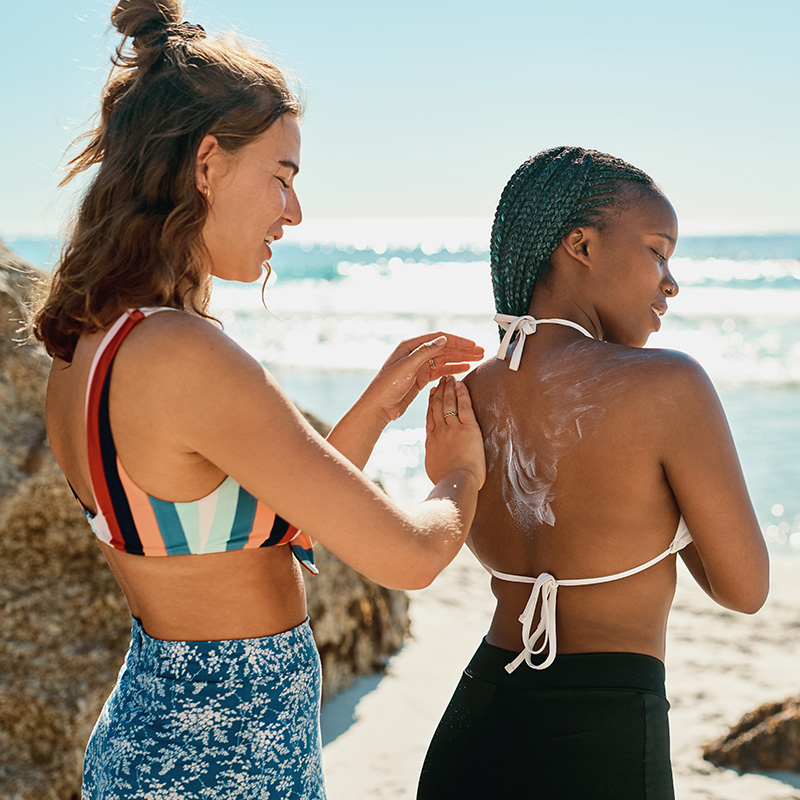 How the damage is done
UV radiation penetrates the skin and causes cell damage that can potentially develop into skin cancer over time. The sun is the major source of UV radiation exposure, though artificial sunlight from tanning bulbs and lamps also produces harmful UV radiation.
There are multiple ways to prevent overexposure to UV radiation and keep your skin healthy to lower the risk of developing skin cancer.
Limit sun exposure
Avoid overexposure to the sunlight, especially during the peak sunlight hours of 10 AM to 4 PM. Be sure to prevent sunburns and blistering.
Your skin is exposed to harmful UV rays from the sun throughout the day. Even on cloudy days, UV rays can penetrate your skin and cause damage. The intensity of the sun's rays is greatest between the hours of 10 AM and 4 PM, but skin damage can occur from sunup to sundown.
Kids and sun exposure
Take extra precautions to prevent sunburns on any children in your care. Apply sunscreen, dress in protective clothing, and avoid peak sunlight hours.
A few serious sunburns early in life can increase the risk of developing melanoma later in life. A child's skin is more susceptible to harm from UV rays. On average, about 23 percent of sun exposure during a person's lifetime occurs by the age of 18.